A stay in Fyrhytten cabin will recharge your batteries. It is never completely quiet here – the waves crashing against the big stones on the beach, the cries of seagulls flying high above the little cabin can be heard throughout the day. At night, however, you can only hear the murmur of the sea, only see the pitch-black night, and the many constellations or the beam of light from the lighthouse next door as it moves to and fro across the sea. It is as calm as it gets.
Time to reflect, indulge, absorb, and immerse yourself in the atmosphere and silence. Time moves slowly, but it never stands still. The cabin boasts an outdoor shower and bathtub, where you can dream the day and nights away. The cabin itself is like an open history book – almost a small museum at the edge of the cliffs. The scenic dwellings, maritime history, and the scent of the Baltic Sea give Fyrhytten a timeless quality and soul.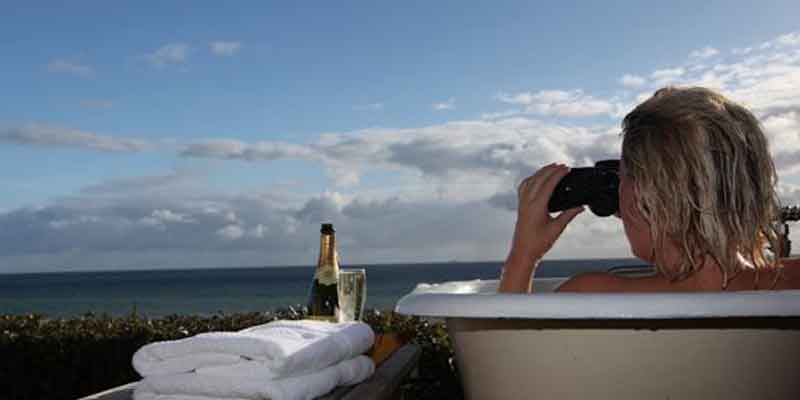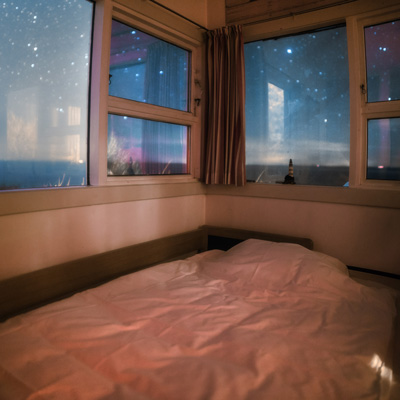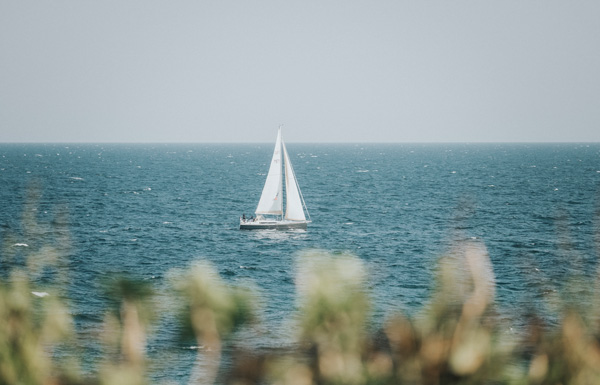 EXTRA AMENITIES
When you rent Fyrhytten, bed linen, towels, bathrobes and a bottle of sparkling wine are included in the stay.
FINAL CLEANING
Final cleaning is included.

Whole weeks
(Low season)
8.500 DKK
Sommerseason  
From 1/7 – 12/8  
(only full weeks from Saturday to Saturday)
9.750 DKK
Weekends
(min. 2 nights)
2.300 DKK per night.
Workdays
(min. 2 nights)
2.300 DKK per night.