Our dream of a small, rural, and idyllic house by the forest lake became a reality when we took over and renovated one of our newest holiday homes, Geddesøhuset. The house is within walking distance of the campsite, so it is perfect for families who want to make use of the many facilities on site. The house has its own small forest lake and private boat, garden with a swing in the tree, and access directly to the Klinteskoven – ready to be filled with many hours of play and adventure.
In the evening, you can see the pike leaping in the air between the water lilies in order to catch insects, you can see the stars' reflection in the water surface and hear the frogs croak amongst the bulrushes by the water's edge. The day can be spent with fun activities in the garden, or you can follow the Kridtstien, which starts almost outside the house, to the Geocenter, where many hours of exciting play await for both children and adults. Geddesøhuset makes space for adventure.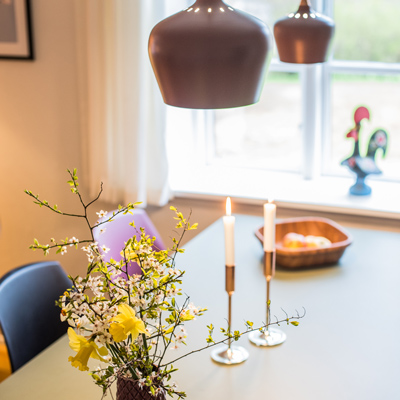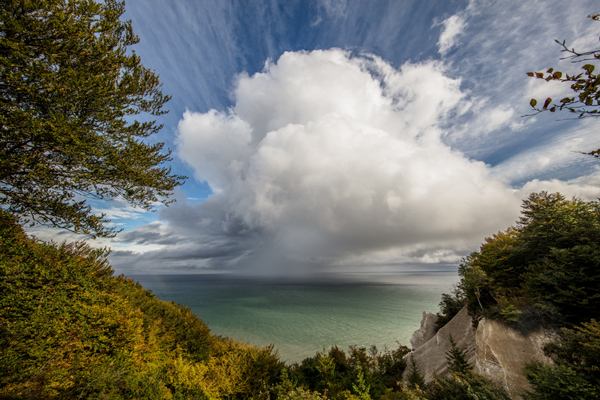 BY THE FOREST LAKE
WITH YOUR OWN BOAT
BED LINEN
When you rent Geddesøhuset, you can choose to bring your own bed linen, towels and tea towels, or you can choose to order bed linen and towels for DKK 100 pr. person.
FINAL CLEANING
Final cleaning you can choose to do yourself and there is a checklist in the house you just have to follow. You can also choose to book the final cleaning when you book the house, and then you just have to make sure that the dishwasher has been emptied and that the bed linen is laid at the door before you go home.

Whole weeks
(Low season)
7.475 DKK.
Summer season
Fra 2/7 – 13/8  
(From Sunday to Sunday)
9.950 DKK.
Weekends
(min. 2 nights)
2.050 DKK. per night
Workdays
(min. 2 nights)
1.250 DKK. per night